"Our Vision is, Adding Value to others through Reward, by way of Engagement and our Quest is, to emerge as the Internet's #1 portal for professional video presentations, resumes and CVs, utilising a social network platform"

Phase I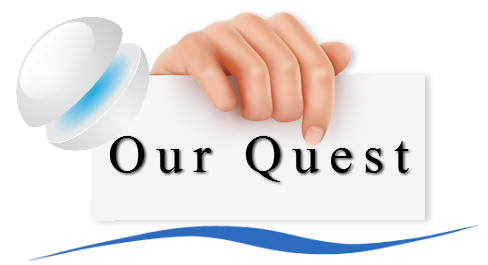 MyLiveCV.com is a unique Micro-Social Network for Professionals and it is our quest and mission to emerge as the internet's #1 portal for professional video presentations, resumes, and CVs.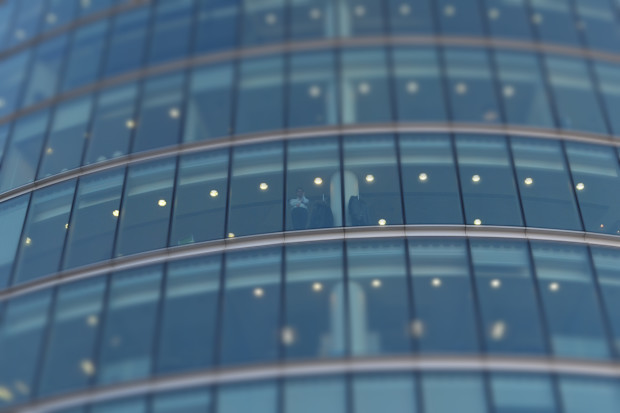 A very ambitious statement many would be inclined to believe, however in the light of recent years, video resumes, presentations and CVs have become more and more widely available, sought after and accepted, as viable alternatives to the written form. So the natural recourse would be to tap into that niche market and capitalise on it in a mutually beneficial and organic way.

The decline of dominance for Social Networking Giants
The age of a Social Network Giant's dominance is on a decline, while on the other hand Micro-Social Networks are on the rise and gaining momentum. People are looking for increasingly more valuable and meaningful engagement. They are seeking real life interaction that does not rely on predetermined algorithms to "see them". A micro-social network consisting of 1000 to 25,000 members, offers a more valuable and organic platform for engagement, even much more so than being part of a Billion+ behemoth! Basically saying, "I'm here listen to me, see me, I'm not a shadow in the masses". These days the words "Social Networks" should be replaced with "Commercial Networks", due to the undeniable fact that they are profit-margin driven. Being an "Influencer" or paying for a "Boosted profile" through targeted ads in order to gain a larger, wider audience; feeding an almost insatiable appetite to gain a greater number of "Followers", "Likes", "Shares" by any means possible, in many ways being unethical, while the majority are pushed aside and forced to lurk in the shadows of their "Influentially Boosted Profiles"! At MyLiveCV.com we believe that micro-social networking is the answer to those woes. Try to imagine a town of around 25,000 people, what's the chance of meeting every single person in one way or another? Either walking by them on the street, passing them by in a mall, restaurant, school, library, gas-station, café or any other public or private place in a town, pretty high one can imagine. Now think further still how people used to interact with a simple gesture, a smile or kind words. Building meaningful long-term relationships with eye contact, sharing similar interests or hobbies etc, all those things have almost disappeared with the onset of easily accessible Internet connections, greater band-width and the icing on the cake, smart phones! We cannot turn back the clock and go back to the good 'Ol days, and we do not have to become shadows who are hardly visible to the rest of the world on giant social networks. We can however, embrace the growing trend of micro-social networking. Where we can be "seen" and "heard" by all the members, thereby satisfying our need for meaningful and valuable social interaction. Our vindication should not be misunderstood, the Social Network Giants have their purpose and serve a diverse range of beneficial products and services on a massive scale. However, bigger is not always better.
"Adding Value to others through Reward, by way of Engagement"

Unique in its Purpose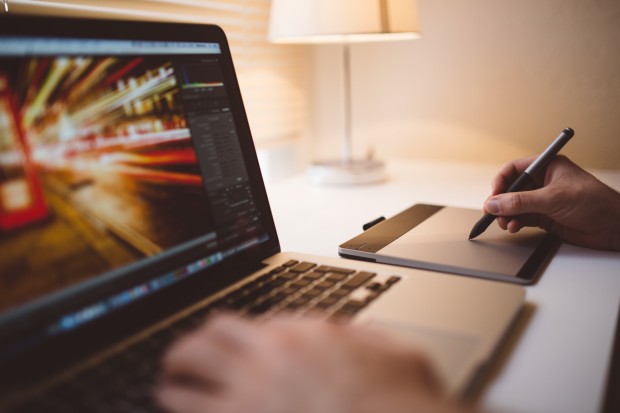 Due to the competitive nature of the job market, resumes have to be as unique and creative as possible, in order to captivate the potential employer audience. Employers and recruiters actively seek out and choose video presentations, as they can help quickly gauge and provide them with greater insight into what an applicant has to offer and whether or not a person is a viable candidate to be short-listed or directly hired, saving much time and valuable money. It takes (without a doubt) a person who is brave, of strong will and character, to produce a professional video presentation, because to describe oneself on camera is no easy task. That is why there are so few of them on the internet. One might argue, how can a couple thousand be deemed as a "few"? The answer is simple, comparatively speaking a couple thousand is a mere drop in the ocean when compared to a few hundred million to a couple of billion internet users!

As with all Social Networks, common ground, pastimes, hobbies etc. are shared, thus resulting in mass cyber-gatherings on the likes of Facebook, Instagram, Twitter, LinkedIn and many more. MyLiveCV.com aims to gather all Video CVs, Presentations and Resumes on one site. Currently, as of today's date, the 20th of July 2016, there is no such network to speak of. There have been attempts, but most function as a recruitment website with no real social interaction between the members. MyLiveCV.com is a micro-Social Network that caters to a specific niche audience. Members whom are like-minded, equally ambitious and hungry for success can post, share, comment, discuss and support each other, using their creativity to enhance each other's job hunting prospects. Members will be able to upload their video resumes directly from their desktop webcams, laptops or mobile devices, to their online profiles at MyLiveCV.com. They will not have to rely on YouTube or other video sharing networks (even though this service is also available if needed). Once they have uploaded a video CV they will be able to share it with recruiters or attach it to an email when applying for a job. Every member has a choice to either keep certain video clips private and others public.

Unique Business Model.
MyLiveCV.com's business model is multi-fold.
To get the ball rolling we are offering a $100 Cash Reward to the first 1000 Verified, Professional and Creative video CV:s, Presentations or Resumes! Equalling a total of $100,000 USD!!*. (That's right we Reward YOU when you become a member, and once you've been verified! - Kindly follow the steps mentioned under the heading "Verification Process" to be eligible)
MyLiveCV.com is offering a Reward of 40% of future company equity to the first 1000 Professional and Verified Video Presentations, CVs or Resumes posted on its network.
Any member who is recruited (From the initial 1000 members or more) by a company or recruiting agency through MyLiveCV.com, will receive 70% of the recruitment fee, while MyLiveCV will retain just 30%. ALL successful "Entry Level" candidates will receive the FULL amount of the recruitment flat-rate! That is $100 USD straight into their pockets, to help them on their way in life. So you get a job and a cash boost to celebrate!
At MyLiveCV.com we empower our members, so once they are hired, they will inform us and we will in turn contact their employers (bound by legal contract) and request the recruitment fee. We will then share our fee as mentioned in point 3.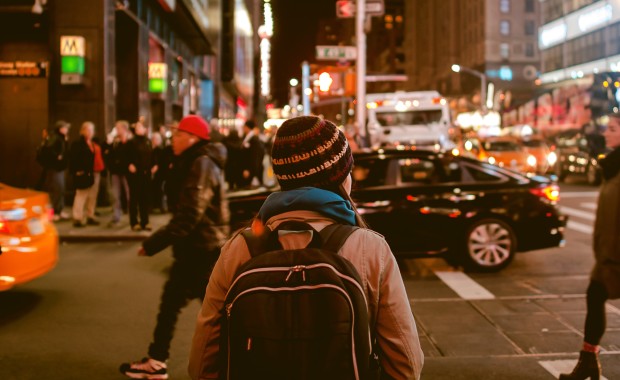 We will always have a recruitment flat-rate fee for successful candidates as follows:
Professional Level & First-Level Management - $300 USD:
Mid-Level Management - $500 USD:
Executive and Senior-Level Management - $1500 USD:
Technical & Engineering - $650 USD: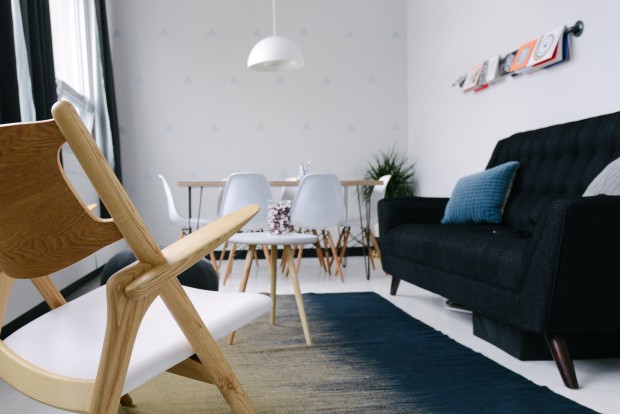 Verification Process
MyLiveCV.com has an extremely strict and rigid verification process, ensuring potential recruiters and companies of viewing authentic and validated information. For the 1000 members to be eligible for the $100 Cash Reward and the 0.04% Reward of future company equity each, they will need to:
Create an online profile on MyLiveCV.com, then produce and upload a 15 sec video presentation of themselves and make it public for review.
Optional*: All candidates (The 1000 Visionaries and others) may provide a scanned copy of their Passports, Driving license and or Country/State accepted Identification card. (This option is helpful for speeding up the verification process, and is completely voluntary)
Upload their most recent and updated CV or Resume.
All stated Educational Degrees/Certifications/Diplomas will be back-checked.

We will also contact your last 3 employers, to verify your most recent work experience.

Be patient and if chosen, wait for the cash reward.
Why 15 seconds?
Various studies have come to the conclusion that recruiters spend between 6 - 60 seconds (or more sometimes), going through a resume. With that in mind, it's obvious to understand that they generally look for specific information such as your name, current title and company, current position start and end dates, previous title and company, previous position start and end dates, and education. A few years ago researchers at the career matching company
TheLadders, carried out a study using eye-tracking software and hardware
on a group of 30 recruiters over a period of ten weeks. They came to the conclusion that on average, recruiters spend around 6 seconds looking at a resume before making a "yes" or "no" decision. Below is a heat map of those recruiters' eye movements.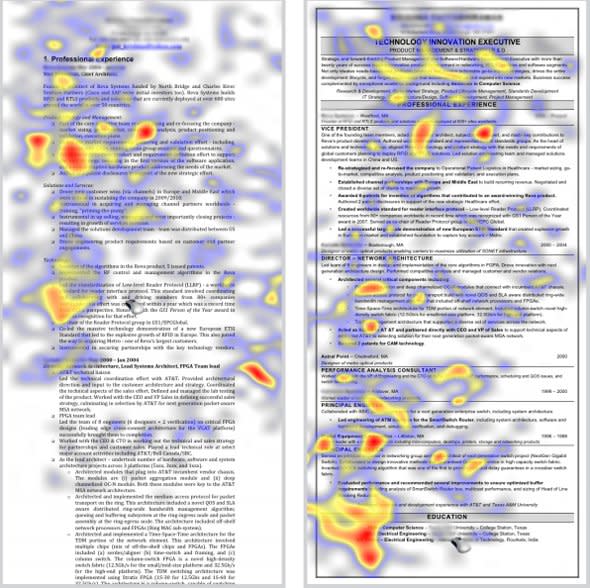 The resume on the right is in a format that is lean and clearer than the one on the left.
Will Evans, head of user experience at TheLadders, told The Huffington Post
"When sourcing on LinkedIn, they (recruiters) spend a huge amount of time, almost on 20 percent, with their gaze completely focused on the profile picture," and "You as a candidate want them to be focused on your experience and not necessarily on your picture."
Based on this evidence and other studies, MyLiveCV.com has deemed that a 15 second video resume, does away with losing focus on either the person (picture), or vital information on the written resume, thereby giving recruiters the ability to focus on both the information and the person at the same time. They can then quickly decide whether or not the applicant is a match or not.
A 15 second video resume gives applicants a chance to create a greater impact on a recruiter than a normal written resume would.
However, we suggest applicants produce a long version video presentation and keep it private, that would replace a regular CV. Once recruiters are hooked by the video resume, you'll reel them in with a video CV!
The 15 sec resume is meant to catch the eye of prospecting recruiters, while a longer version would basically "seal the deal"!

Our Micro-Social Network Features

Risks, Hopes & Challenges
Due to the scarcity of video CV:s, Presentations and Resumes, growing and establishing a membership base may take some time. However, by holding firm to the verification process, recruiters will be more likely to choose our services over time. As the interest increases by companies and recruiters for Live CV:s, the more potential candidates will be encouraged, to provide them. Once the "MyLiveRewards" feature is implemented, we believe our Micro-Social Network will scale at an exponential rate.

Phase II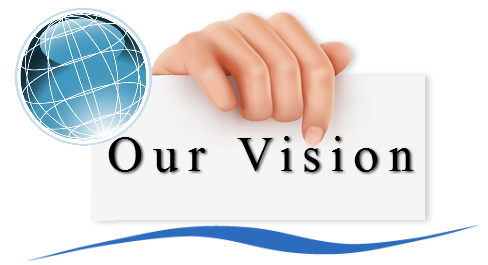 MyLiveCV.com's Unique Reward System
MyLiveRewards
When we are blessed with what we have wanted all along, strove for, or worked so hard for, that feeling of joy, the elation and relief, cannot truly be described. It is like a ton of bricks being lifted off your back. This is especially true for job seekers, small business owners and even all the way up to CEO's, Founders and the remaining Elite. When trying to build a network, generate a lead, close a deal, land that dream job or for some other reason, and we finally succeed, how can we give back and share that joy?
By applying our Vision's strategy of "Adding Value to others through Reward, by way of Engagement", our member's interactions and engagements through publications, likes, shares and comments will be the basis of our reward system.
MyLiveReward's Button
A Reward's button will be placed on the same row as the share, like and comment buttons. Another option would be to place a full colour 3D badge placed somewhere on a publication, making it more prominent. Once the Reward's button is pressed, it will lead the user to a number of options. Members will "Add Value to" other members they deem worthy or deserving of a reward. Once their Reward's value reaches a predetermined mark, they will be eligible for the following (yet not limited to):
Minimal equity, for outstanding accomplishments.
Holidays and Airline tickets (sponsored by the Travel Market: Airlines, Hotels)
Electronic equipment (Mobiles, Appliances etc, through their relative brand names),
Luxury clothing (brand names),
On and on, touching different markets.
Win-win for all.
With the Marketing potential of MyLiveRewards seemingly endless, companies will jump at the idea of getting onboard and offering up various prizes, in return for massive reach and exposure through the advertising of their products as a potential reward. Our reward system has the ability to create a more invigorated and active network, once members know that their efforts will be rewarded, especially with such fantastic rewards such as, plane tickets, weekend getaways, watches, clothes, mobiles, electronics, grand prizes etc..In return increasing corporate value by an expanding membership base, greater reputation and stronger brand loyalty. Be sure that MyLiveCV.com will strive its utmost, to provide members with rewards from famous and luxury brands.
See how our Founder's Reward system is being studied by Leading Social Networks for possible integration:
Creation of a new Department.
The MyLiveRewards feature will create a whole new department of operation within MyLiveCV.com, and this will create more jobs. In the future It can be country specific for ease of use by different nationalities. Each country specific department will be made up of at least one Operational Head or Manager, who will be assisted by an experienced IT HR specialist who in turn will hire at least:
Developers x 1-3
Help desk x 1
Account Managers x 1-3
Brand Managers x 1-3
MyLiveRewards Development
There will an Initial phase for planning with the CEO and/or main stakeholders. Then the creation of a Product Backlog with a Scrum Product owner. (see Fig 1)
Followed by Development and Integration. The Creation of a tight Scrum team is made up of a Scrum Master and at least 3 developers. (see Fig 1)

Fig 1 ©2016 International Scrum Institute™ All Rights Reserved.

Releasing – Once the Stakeholder's requirements are met. (see Fig 2)

Fig 2 ©2016 International Scrum Institute™ All Rights Reserved.

Introduction - to the MyLiveCV.com community through promotional portals, avenues and popular Social Media.
Launching – The Big entry of a New Feature. Bonus MyLiveRewards can be gifted to members upon Launch.


What we have planned for MyLiveCV.com
As the VR world of Engineers, Designers, Developers, Backers and Users collaborate on establishing and expanding Virtual Reality integration, the next logical step for Social Networks and indeed Micro-Social Networks, is to capitalise on that market. What we envision for MyLiveCV.com is a fully functional VR department that will enable its members to interact firstly with one another and secondly with potential recruiters, in a Full VR environment. Thus members thousands of miles apart will be able to engage one another in a more meaningful, thus more rewarding and valuable way. Part of this future campaign, is to also provide the first 1000 verified members, with a state of the art VR Headset free of charge! We also plan to provide all member recruiters with a VR Headset (one per company or as per request, for a nominal fee) as well. The VR device will be a MyLiveCV.com brand.

We may limit the membership population to between 25,000 and 50,000. The reason for this is to maintain valuable engagement with members so no one gets left out. We do not believe in relying on "Algorithms" to divert relevant or irrelevant engagement. At MyLiveCV.com, everyone has equal relevance and exposure.

If we believe that that our Business and Purpose model is successful, we will then start up a second Micro-Social Network, which will then be a Franchise for greater value and expansion. One may argue, " well why don't you just create a Social Network Giant like everyone else?", and the simple answer will be our belief in "Adding Value to others through Reward, by way of Engagement". As with any Village that expands and then becomes a Town and then expands even more, to be then known as a City and further still to become a Nation and Country, people start to lose touch with one another, thus the paradox of the Social Network Giant re-emerges.